An Awesome Food Experience...You'll See
Regional Italian cooking at its finest
Since our opening, Spigola Ristorante has been dedicated to presenting a menu which balances the very best in traditional Italian cuisine as well as innovative specialties. We welcome you to stop in to experience our elegantly casual atmosphere accented perfectly with our chefs authentic and unforgettable creations.
Spigola Ristorante features a large open spaced floor plan with beautiful interior architecture and design that will capture you. We offer a private dining room experience and live music every Saturday night.
Ask about our Private Rooms available for special events, parties, and corporate meetings.
Reservations
Make a reservation now at opentable.com.
$20 FREE GIFT CARD
ON YOUR NEXT VISIT
For every dinner entree purchased receive a complimentary $20 gift card to be used on your next visit. When redeemed, only one gift card per table. Cannot be combined with any other offer.
Expires March 15, 2014
Next time you are in the restaurant just stop by the host desk to join or simply
ask your server, bartender, or a manager about enrollment. Read all about here...
$20 FREE GIFT CARD for all Guest
"WOW" your guest with an awesome lunch or dinner party at Spigola. Book your lunch or dinner now for 25 or more and your guests will receive a complimentary $20 gift card.
Offer expires on March 15, 2014
10, 12 & 15 Year Selection
This very rare, limited edition bourbon takes generations of distilling know-how to produce. Only the most careful and expensive distilling method can be used to create a whiskey as special as this one. . These barrels were carefully selected from the heart of the warehouse. This whiskey should be enjoyed neat. Any ice or water will dilute the uniqueness.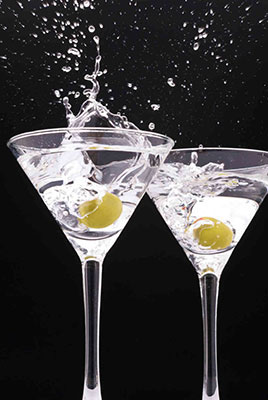 THE HAPPIEST HAPPY HOUR FROM 4:30 TO 6:30
MONDAY TO FRIDAY AT SPIGOLA'S BAR ONLY. 1/2 PRICED APPETIZERS
$3 DOMESTIC BOTTLE BEERS, $4 IMPORTED BEER, $4 HOUSE WINE BY THE GLASS, $5 WELL DRINKS, $6 MARTINIS